All in SAKET Branch - KFC
Locate Us: E-47 Basement, Near PVR Saket, New Delhi, Delhi 110017
E-mail: contact@knockoutfightclub.com
Knockout Fight Club's facility in Saket is where expansion began for knockout. It was the second branch of Knockout Fight Club and has been growing exponentially ever since it was first set up. Our MMA training in Saket centre is the highest rated by customers. 
Led by world class instructors, this branch offers quality and authentic MMA training in a fun, safe and supportive environment. We offer classes in various martial arts including MMA, Boxing, Kickboxing, Jiu-Jitsu, Wrestling and Self-Defense.
Our classes are designed to accommodate students of all levels and ability, regardless of age, fitness level, size or physical limitations, if any. 
You have the option to be a part of our hour long group classes or opt for personal training. Knockout's team of experienced and dedicated trainers will take you on a fitness journey of a lifetime.
While the training is as real as it gets, we realize that not everyone shares the same ambitions or desires and our classes can be tailored as per your individual goal.
 Whether you want to maintain or elevate your fitness level, learn a new skill or become a professional fighter, we offer the best MMA classes in South Delhi.
No student is forced to fight or spar. However, if you wish to you can be a part of our scheduled sparring sessions that are monitored closely by our instructors. Knockout Fight Club is proud of having produced some of the most talented professional and amateur fighters.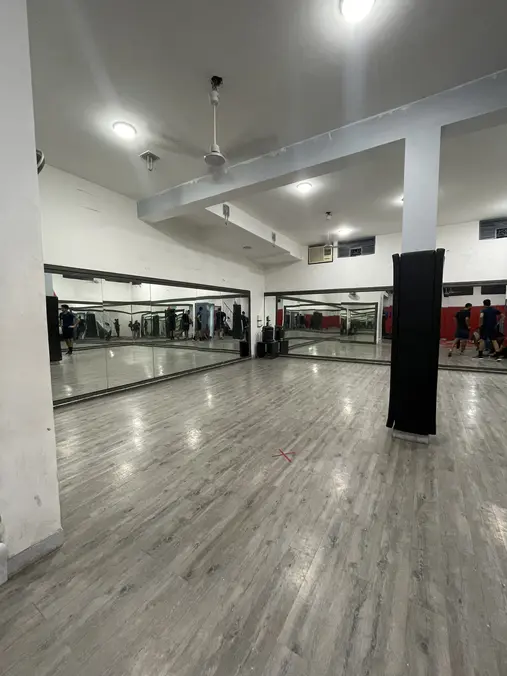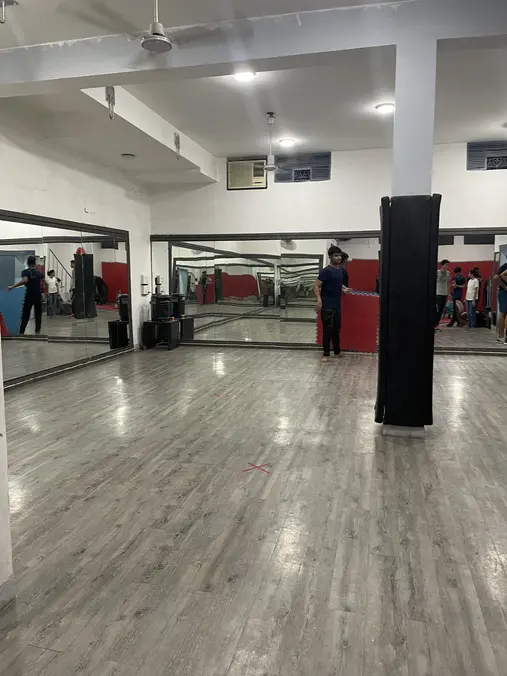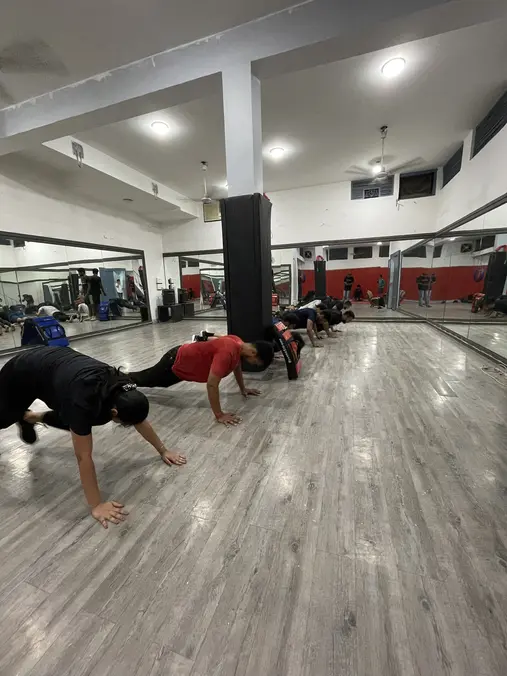 Kickboxing is all about perfecting striking attacks that include punching and kicking. Our kickboxing classes in Saket focus on proper technique while delivering a heart pumping workout with a fusion of strength and cardio exercises.
Whether you are a beginner, or a professional fighter, our Kickboxing curriculum can be personalised as per individual goals. From a lean and toned body to killer self-defense skills, you are guaranteed to love the results from our Kickboxing classes.
Muay Thai is a form of martial arts that uses the entire body as a weapon, using the combined force of fists, knees, elbows and shin. Our Muay Thai classes in Saket are for individuals of all levels and athletic abilities.
For beginners, our classes focus on building a stong foundation and as you move towards intermediate and advanced levels, the training includes more complex techniques and combinations. Our Muay Thai classes will improve your overall fitness and provide a highly intensive physical cardio workout as well.
At Knockout you will learn the world's most intelligent self-defense techniques that are simple yet effective in the face of danger. Our self-defense training in Saket will equip you with psychological and verbal skills along with physical training to make you physically and mentally strong.
Knockout takes pride in having trained thousands of civilians and police in self-defense. We encourage everyone irrespective of age and gender to learn the art of defending yourself.
Boxing classes in Saket focus on perfecting your offensive and defensive striking techniques. We provide authentic and affordable boxing training that works on the technical aspect of the sport while delivering a well rounded workout.
Our Boxing curriculum includes basic and advanced level training and is suitable for fitness enthusiasts, beginners, as well as seasoned athletes looking to push their limits to the next level.
BJJ is best known for its effective ground fighting , submission and grappling techniques. Our BJJ classes in Saket will equip you with the technical aspects of the sport, teach you self-defense techniques and at the same deliver an excellent workout.
Knockout's BJJ instructors have the experience and knowledge to provide you authentic training in a safe and supportive environment.