ancient cultural Mixed martial art form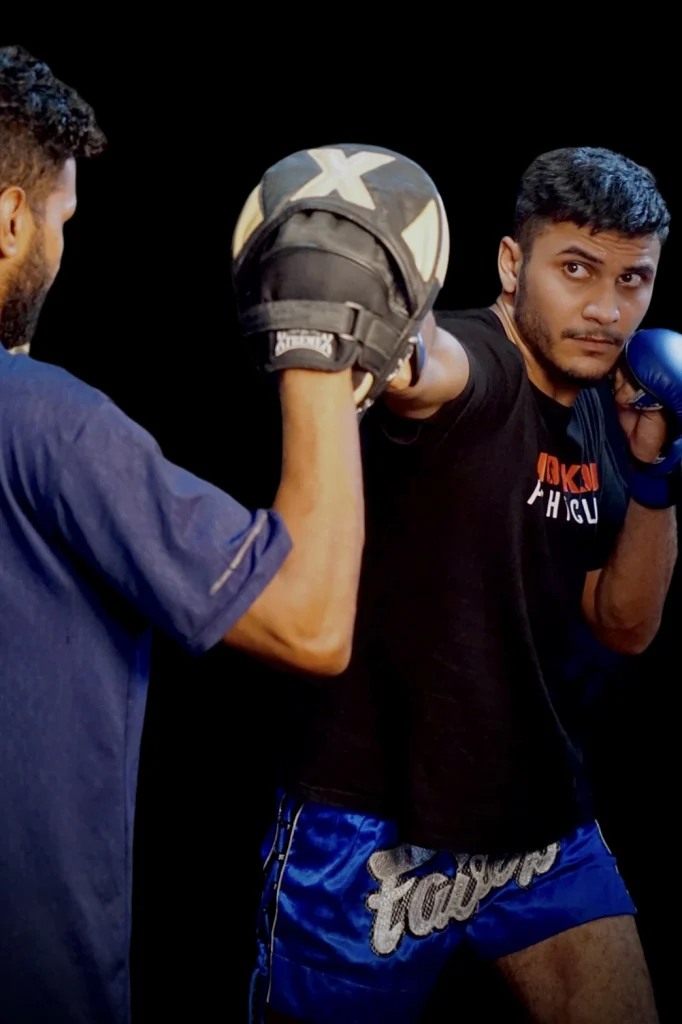 MMA is rapidly rising to become of the most popular sports across the world.
The Mixed Martial Arts program at Knockout Fight Club is where you will learn the fundamentals of the various disciplines of Martial Arts. MMA is a full contact sport that combines the use of striking, grappling techniques; making for a well rounded fighter.
At Knockout Fight Club, you will have access to an authentic MMA program under the guidance of our remarkable instructors. The training is as real as it gets, but at the same time it is tailored according to your level and goal. No student is forced to "fight" or spar.
There is no better place for you to learn MMA in Delhi. Knockout Fight Club offers the most authentic and experienced MMA/ Mixed Martial Arts training in Delhi
Become a well rounded fighter as you learn both striking and grappling techniques
Get into the best shape of your life
Excel at self-defense
Self discipline and confidence building.
Develop mental resilience.
Build strength and endurance.
Why are we different with our MMA?
Train with authentic MMA instructors
Safe, fun and supportive environment to thrive
Train at various convenient locations near you and chose from multiple available time slots
Regular workshops and seminars for an in-depth knowledge
Best rated MMA classes in Delhi, Gurgaon and Noida
Rank testing and certification to keep a track of your progress
Opportunity to compete in amateur and pro MMA events
Our MMA curriculum is flexible to accommodate people of all age groups and levels; from true beginners to ring veterans. 
For beginners and fitness enthusiasts our unique, one-of-a-kind classes allows you to learn all of the correct offensive and defensive techniques while delivering a fantastic, highly physical cardio workout.
For intermediate and advanced level of students, our trainers will provide you world class instruction to take your game to the next level. You will focus on complex techniques and combinations and also participate in sparring sessions held under the supervision of our well trained instructors. Knockout Fight Club is proud of having produced some of the most talented amateur and professional MMA fighters.
Fill up to get an instant trial class