personal skills, discipline & confidence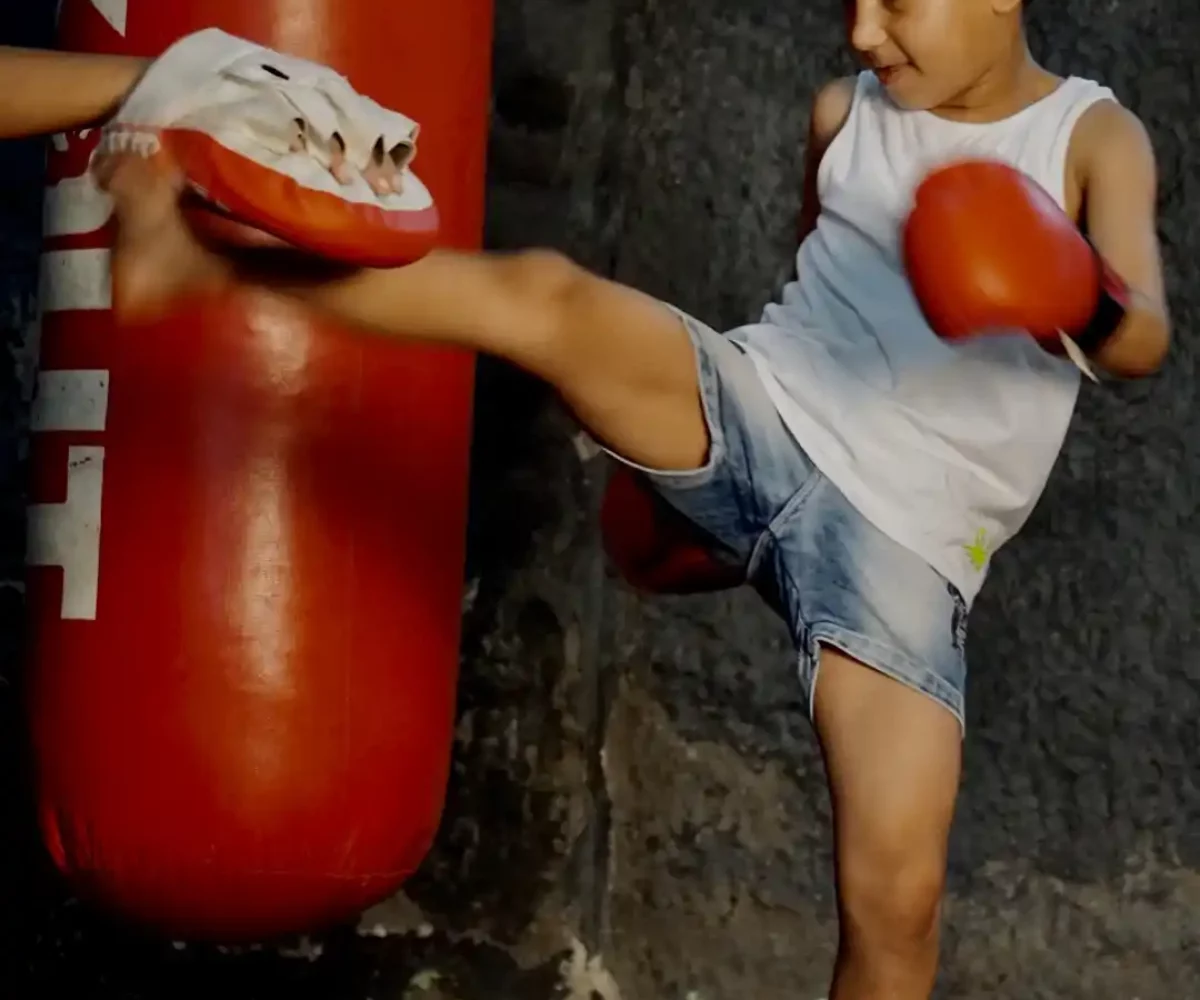 At Knockout Fight club, we pride ourselves in offering a comprehensive variety of MMA classes for kids aged 4 and above. Our aim is to instil life building skills in kids through the practise of Martial Arts. Kids MMA curriculum at Knockout is designed to combine Martial Arts, physical exercises, self-defense techniques, and educational games aimed at improving coordination, motor skills, flexibility and agility.
 In addition to the practical techniques that your child learns, it is the personal skills that they develop and carry for life.
Because Martial Arts is so much more than kicks and punches.
It's about developing discipline, confidence, focus, respect and character. So, be it socially or academically, our students are empowered to perform at higher levels. We also educate kids against bullying and how they can protect and stand up for themselves.
Knockout Fight Club is the best when it comes to MMA classes for kids, Boxing classes for kids, Kickboxing classes for kids, self-defense for kids or other combat sports.
Benefits of Kids MMA Training
Helps in building self-confidence.
Develop humility and respect for all
Learn self defense skills against bullies.
Excellence of mind, body and spirit.
Develop discipline, focus, and awareness
Excel in all areas of life
Enhances social skills and helps create strong friendships
Why are we different with our kids mma
Authentic and well trained instructors
Safe, fun and supportive environment for kids to thrive
Train at various convenient locations near you and chose from multiple available time slots
Regular workshops and seminars for educating kids
Best rated Kids Martial Arts classes in Delhi, Gurgaon and Noida
Rank testing and certification to keep a track of your kids progress
How do we go about kids mma?
We believe that learning Martial Arts at a young age builds a strong foundation for your child to become a better and well rounded individual.
Kids MMA classes at Knockout Fight Club are affordable and kids are taught in a fun and safe environment. Your child's safety is our utmost priority.
Children as young as 4 already train at our centres and if you are looking for the best kids martial arts classes in Delhi,  then this is the place for you. Our program focuses on developing your child's athleticism and at the same time laying a strong technical foundation.
Fill up to get an instant trial class